February Cyber Weather included storm clouds caused by espionage
Information security now!
The Cyber Weather in February included sunshine and rain – and even some storms caused by espionage. The sun came out particularly in the world of automation and IoT, which is also the focus of our new instructions on the cyber security controls of industrial automation published in February.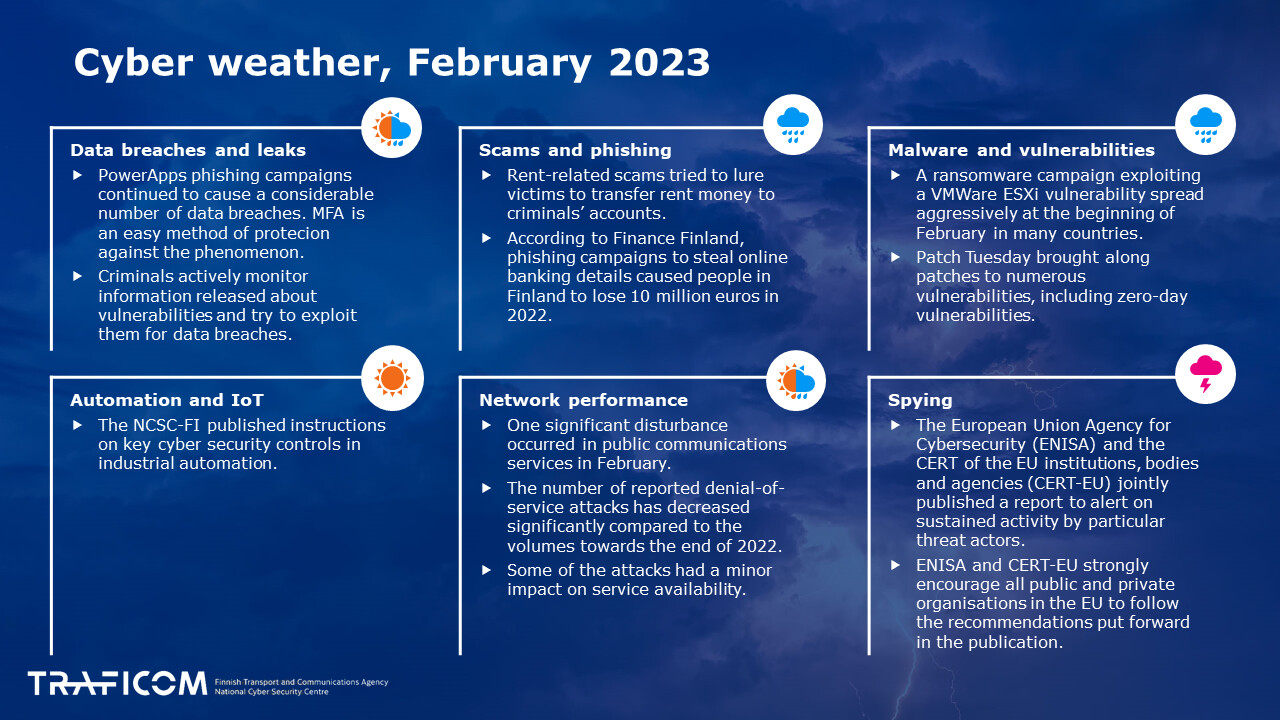 After a calm beginning of the year, report volumes returned to their usual levels in February. PowerApps phishing campaigns continued to cause a great number of data breaches, and a ransomware campaign exploiting a vulnerability in VMWare ESXi spread aggressively in many countries at the beginning of February. Glimpses of the sun were seen in the field of network performance as the number of reported denial-of-service attacks decreased significantly compared to the end of 2022.