Information security in 2018 draws lessons from cyber security incidents and looks ahead
Information security now!
Our annual review cuts across the cyber security world in 2018 from a Finnish point of view. What were the key lessons from our information security assessments for building information-secure environments? How is the cooperation with critical infrastructure providers? The review summarises the most significant information security phenomena and incidents of the year that can provide valuable lessons for risk assessments and future contingency plans.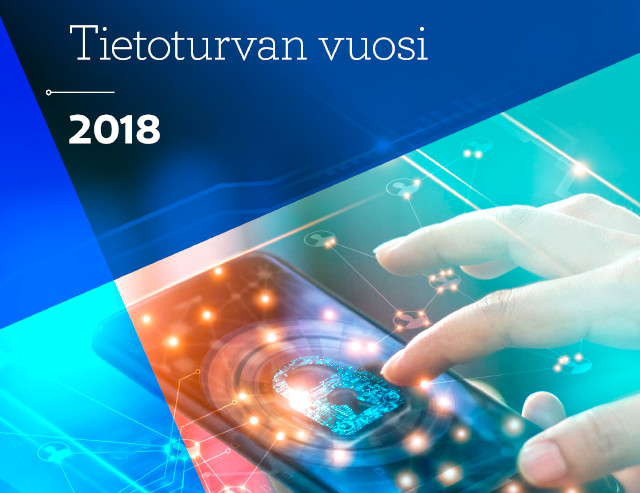 The cyber security year 2018 was characterised by the Microsoft Office 365 scam campaign. The phenomenon first appeared in 2017 but it reached epidemic proportions in summer 2018 when we published an alert about the scam. The alert remains valid but the situation is under control, thanks to our active cooperation networks.
Jarkko Saarimäki, Director of the NCSC-FI, says that several cyber security threats may gradually erode our trust in digital environments. Human information security should not be forgotten when protecting ourselves against information security threats. For example, the most significant information security threat last year, that is the gradually spreading Office 365 scam used for phishing, rocked the cyber world especially in Finland.
Our annual review includes a table of risk assessments on information security phenomena, which explains with examples how the risks related to different phenomena affected private individuals, businesses or central government in 2018, and how the risks have evolved compared to 2017. The review also summarises the key issues discussed in Information Sharing and Analysis Centres (ISACs) provided for critical infrastructure providers. In addition, the review explains the key lessons from information security assessments and provides information about our services. The cyber weather 2018 timeline recaps the most significant information security phenomena and incidents of the year.
The observations and lessons presented in the review are topical in 2019, too. Happy reading!
The original article was published on 05.02.2019 in Finnish.