Information security under exceptional circumstances - Instructions for private persons
In order to control the spread of coronavirus infections, our daily lives, use of services and social relations mostly take place at home now. On this page we have gathered up-to-date information about the effects of the exceptional circumstances on, for example, information security at home, telework and distance learning, cyber security phenomena and the operability of communications networks.
In a cyber secure home, the basics of information security are in place. Here are some basic instructions:
 The default password of your home router has been changed.

Antivirus software is installed on your devices.

You have secured your devices with a password, a PIN code or a biometric identifier.

You have reviewed the permissions of the applications you use and deleted such applications that you do not use.

You have reviewed the privacy settings of your social media accounts.

You use high-quality passwords on your e-mail and social media accounts.

You back up your data.

You run software updates.
(Source: Europol)
Telework Securely
Follow the instructions provided for telework.

Keep your computer up-to-date.

Use trusted and secure networks.

Use tools for work provided by the employer.

Do not discuss matters concerning your work with strangers.

Favour good passphrases in different services.

Stay alert! Think about what you click on and avoid scams.

T

ake breaks and remember to have a rest.
Cyber security tips for safe online shopping
In exceptional times, also shopping and other use of services need to be taken care of online. Here are some instructions from Europol:
Buy from reliable online vendors and check individual ratings.

Think twice: if an offer sounds too good to be true, it probably is.

Use credit cards when shopping online for stronger customer protection.

Check your bank account often for suspicious activity.
Use data connections smartly – 3 principles
Domestic communications networks have endured the increased traffic well, but the networks can also become congested in some areas momentarily. Here are some tips from telecommunication company Telia (External link) (In Finnish), with the help of which each of us can affect the volume of data communications.
1. Use a fixed network
It is worth using services that consume a lot of data, for example game and video streaming services, on Wi-Fi.
2. Favour talking and using sound when teleworking
Do not use video connections unnecessarily, because, compared with talking, video consumes a lot of data.
3. Phone someone close to you
If the data connection becomes tangled at times, press the green button on the phone and make a phone call. In a mobile network, talking always takes priority over data. In exceptional circumstances, an easy and concrete act that helps others is to phone someone close to you and tell that person that you care.
Avoid cyber security pitfalls and take the recommendations of Europol into use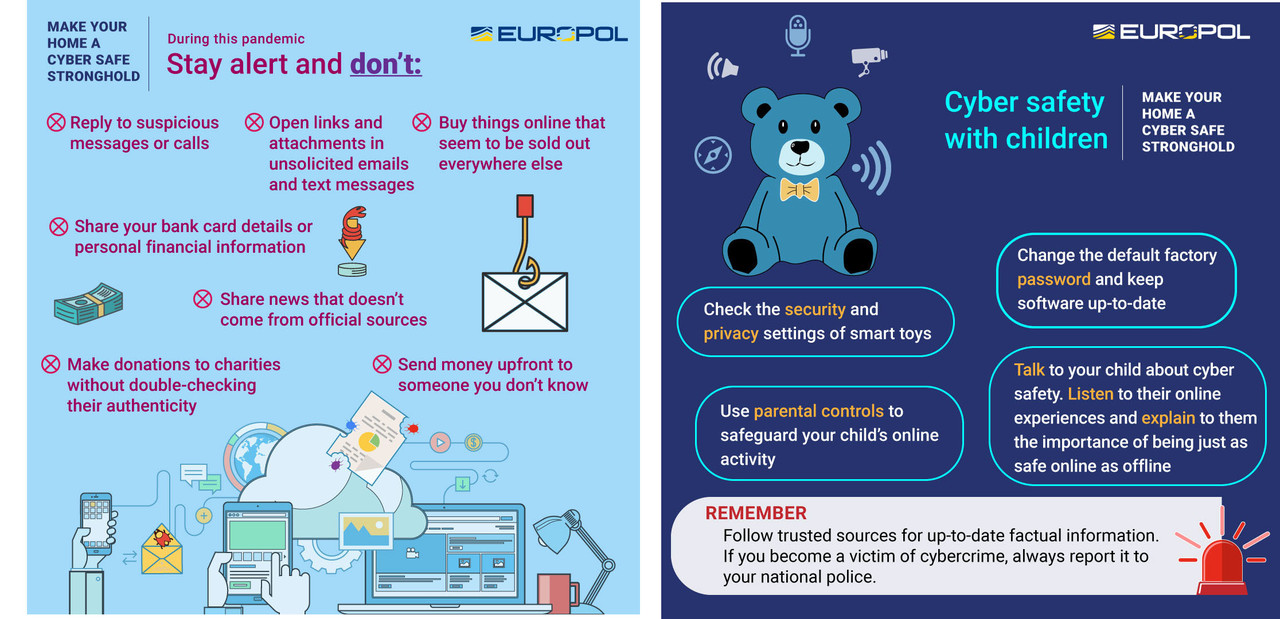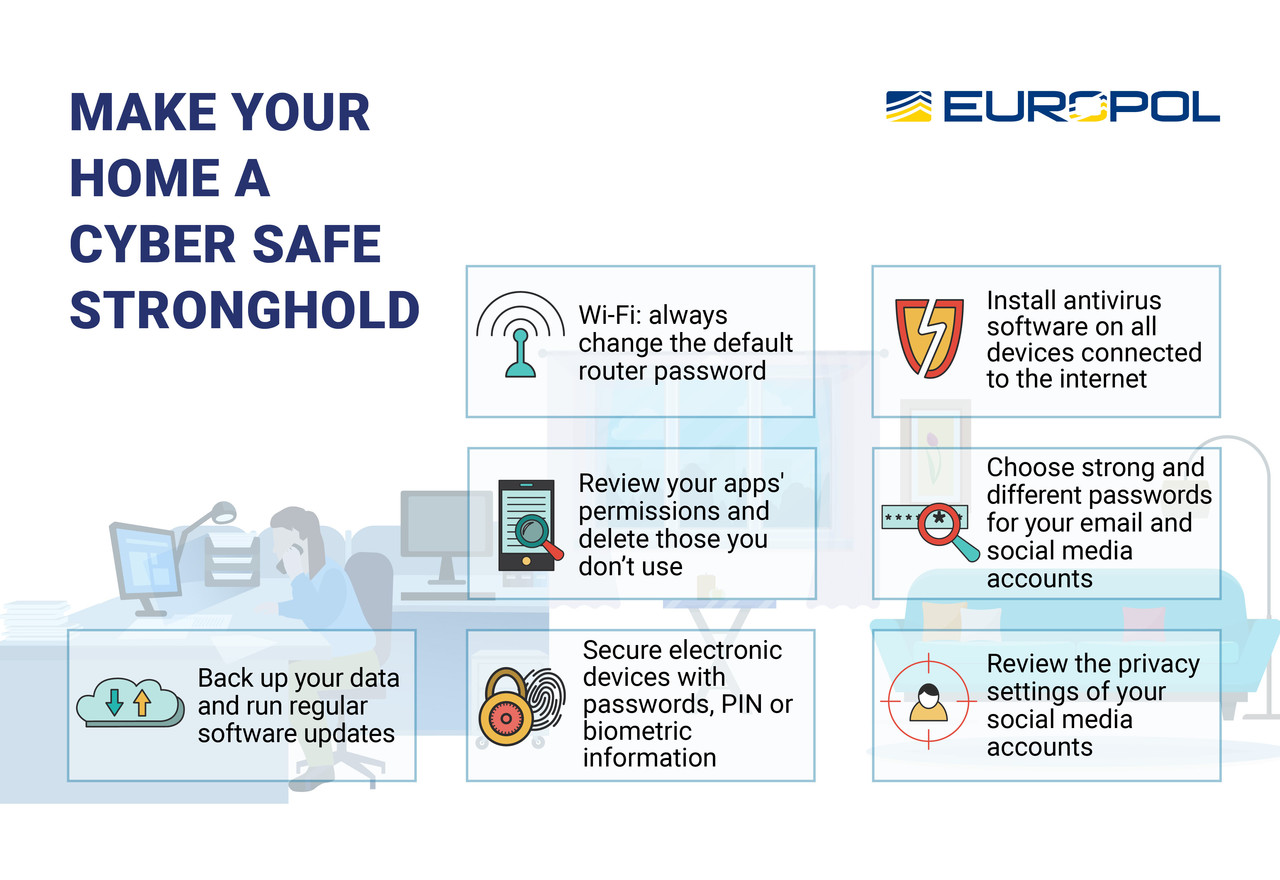 A Safety Guide for the 'New Normal' After COVID-19